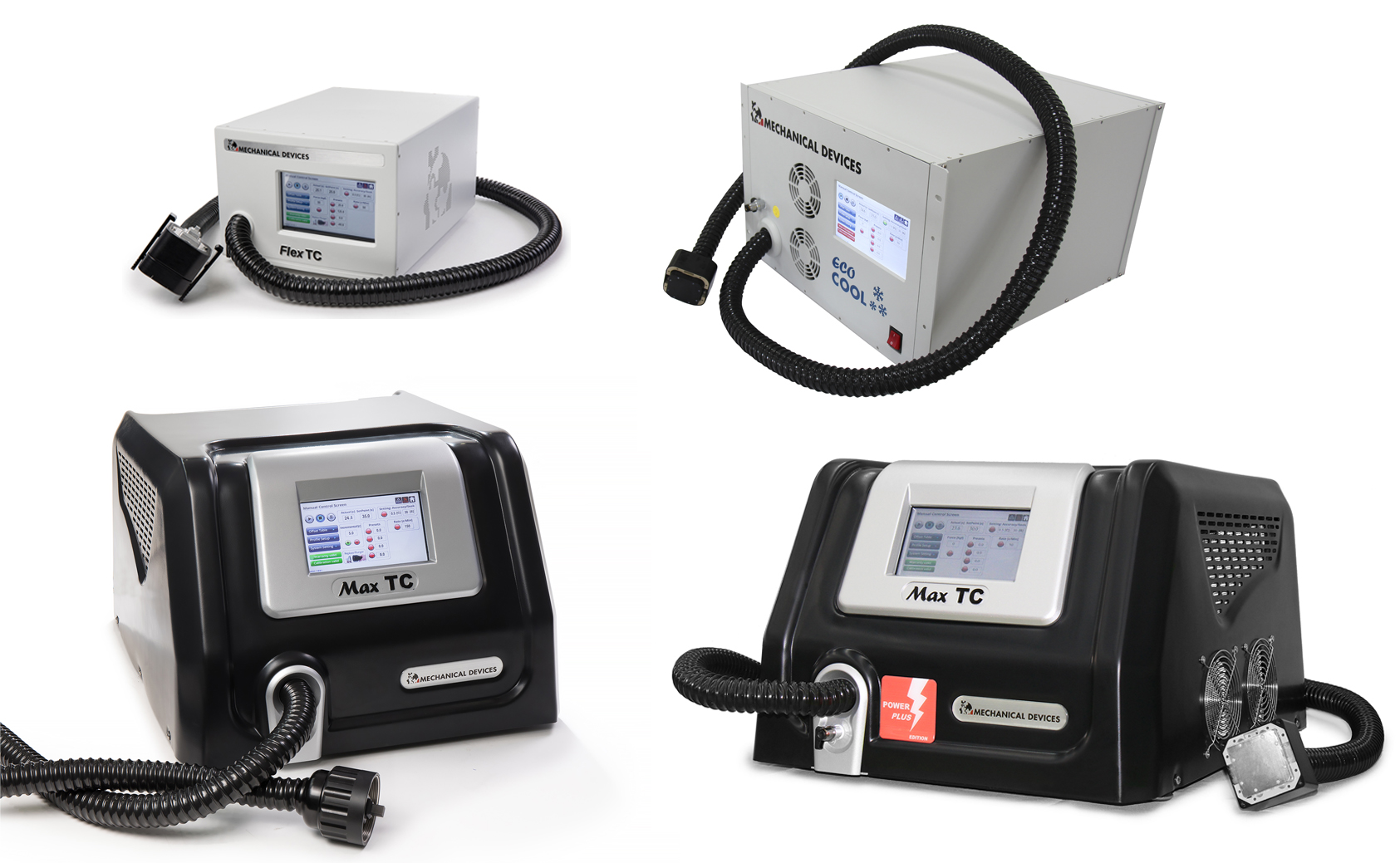 For over 10 years, our inventions have led IC manufacturers to adopt our innovative thermal solutions.
MD Mechanical Devices – Advanced Thermal Solutions is a leading designer, developer and global supplier of state of the art thermal solutions and a broad range of thermal forcing systems for testing IC devices over temperature. Mechanical devices temperature control units provide fast, accurate, stable and cost effective solutions, using advanced technology to serve the needs of test engineers.
TEST YOUR IC DEVICE WITH CONFIDENCE WITHOUT EVER
WORRYING ABOUT TEMPERATURE REQUIREMENTS.
Temperature range options from -75°C to 200°C.
Cooling power options can reach -55°C @ 400W.
Thermal stream, chamber and chiller replacement.
With the industry's state-of-the-art temperature control units, Flex TC, Max TC and Power Plus, Mechanical devices is changing the way in which testing and temperature control is performed. These changes create improved efficiency and accuracy of the IC testing process to enabling semiconductor manufacturers to enhance their profitability and test reliability. MD end-user customers are among the world's top semiconductor manufacturers. The Thermal Control units can be well integrated with Bench, ATE and SLT testing setups.
Mechanical Devices is headquartered in Haifa Bay, Israel with a branch office in Santa Clara, California, USA and a number of sale representatives at key locations throughout the United States, Canada, Asia and Europe. Sel-Tek Ltd are based in Greenock, United Kingdom.